Battery Clips and Blocks
Product Overview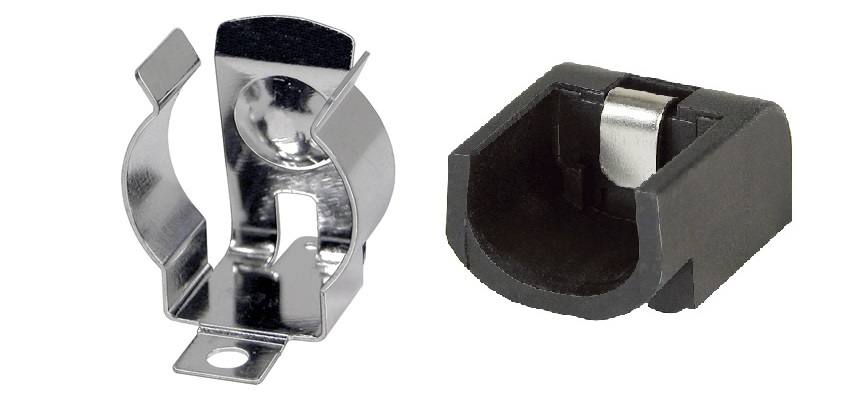 Battery clips are an economical solution to mounting cylindrical cells to PCBs.

Battery clips and blocks are designed to directly mount cylindrical cells to PCBs, with both through hole and surface mount options available. Although battery clips are less reliable than battery holders, contact blocks can deliver increased reliability while still retaining the cost savings of battery clips. Battery clips and blocks also offer the ultimate customization of battery placement on PCBs, and can often be utilized to save space.
Find All Battery Clips and Blocks
The full selection of battery clips and blocks currently available can be viewed here.
Battery Holders
We also offer a full selection of battery holders, which can be viewed on our battery holder website here.